SHANDONG YEHUI COATED STEEL COIL CO.,LTD   has five PPGI production lines including one design PPGI line, two GI lines and one 55% GL line. We are listed as one of the top 5 exporting manufactures in China in terms of those products. Scope of our products are thickness 0.12-1.2mm, width 500-1250mm and we have experience in exporting our products from China to any designated ports all of world  except West Europe, North America and Australia.
Shandong Yehui Coated Steel Coil Co.,Ltd has always been hold on to the idea of "quality first, innovation first, service first", and regards product quality as enterprise life. After 10 years of unremitting efforts, there is now over 450 staff working in Yehui Coated Steel, including 40 professionals and technical personnels, 60 domestic and international trade personnels. Yehui owns two industry-leading Gl production lines, a 55% GL production line, five PPGI/PPGL production lines including one Design PPGI production line, with an annual output of GI 600,000 tons, PPGI/PPGL 500,000 tons an Design PPGI 100,000 tons. Furthermore, Yehui produces a wide range of steel coils with a thickness of 0.10~1.20mm and a width of 500~1250mm. The 55% GL sheet Yehui produces has reached the international advanced level and filled the blank in China, which is of great importance for Yehui to ensure a leading position in the industry and establish a global business network in the future.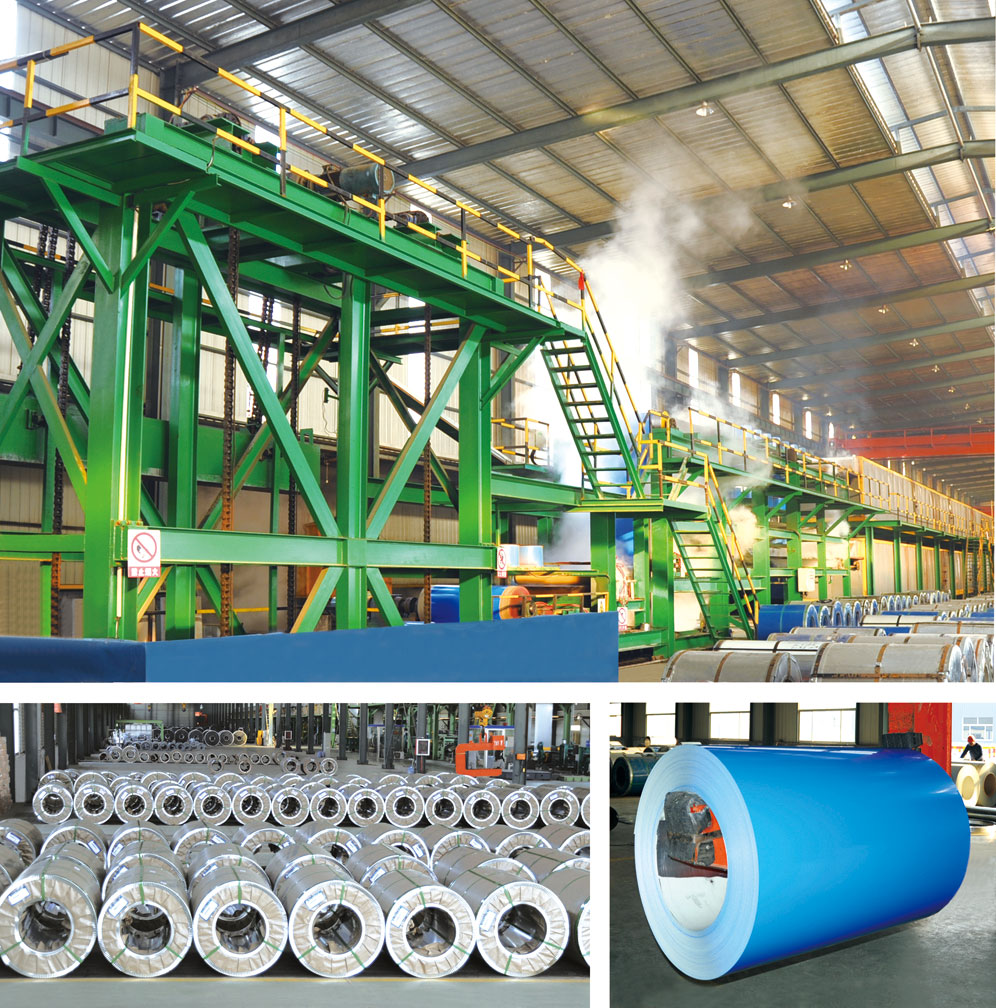 Color coating production line:
        Color-coated steel plate is a new type of building material that is rapidly emerging internationally in the past thirty years. It is refined by chemical pretreatment, preliminary coating, and coating on continuous units. The coating quality is far more uniform, more stable, and more ideal than single-piece spray coating or brush coating on the formed metal surface.
        Because the color-coated steel sheet has excellent decoration, formability, corrosion resistance, strong coating adhesion, it can keep the color and luster for a long time. Therefore, color-coated steel plates can achieve good economic effects such as replacing wood with steel, efficient construction, energy conservation, and pollution prevention. It has become an ideal material for building panels today